The differences between web and land-based casinos are constantly changing due to the rapid development of online gambling in the USA. Therefore, the topic necessitates frequent updates and revisions.
Key Differences Between Online and Land-based Casinos in the USA
For the sake of clarity, let's introduce the following categories:
Geographical differences
Game variety and playing modes
Odds
Accessibility
Atmosphere
1. Distribution of web and land-based casinos in the USA
Since 2019, eighteen states have allowed land-based casinos in their territories. Ten states have a strict no-gambling policy, with Utah being the most conservative.
New Jersey, Pennsylvania, West Virginia, Connecticut, Delaware, and Michigan are the six states where online gambling is legal. NJ online casinos were the first to kick off in 2013.
To sum up, land-based casinos are three times more popular than their land-based counterparts.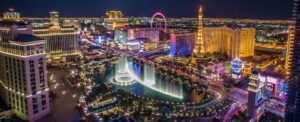 2. Games and playing lines
Slot parlors are the most popular premises in every land-based casino in the USA. Each casino tries to show off the latest and most exciting slot versions as soon as they become available.
Yet, traditional casinos will never catch up with their online rivals in terms of the number of games and playing modes because online casinos aren't space-restricted.
3. Online vs. land-based casinos: which offer better odds?
Online casinos have smaller personnel, licensing, and maintenance costs, so they can afford to give bigger welcome bonuses and better playing odds.
Because of their higher expenses, land-based casinos always maintain a slightly bigger house edge. This difference becomes even more obvious if one compares the number of free spins in online and physical slot machines.
 4. Accessibility
One has to be at least 21 to play in land-based and online casinos in the USA. Still, online casinos are more accessible because one can play from everywhere within the state's borders via their mobile device.
Gambling tourism is prevalent in the USA because no-gambling states are usually surrounded by gambling-friendly ones.
Texas, the second most gambling-unfriendly state after Utah, has only one tribal casino, the Kickapoo Lucky Eagle Casino in Eagle Pass.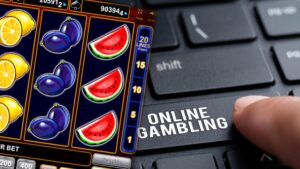 5. Atmosphere
Brick-and-mortar casinos across the country are slowly regaining their pre-Covid vibe, but many are experiencing significant staffing difficulties.
By contrast, online casinos walked out of the global pandemic unbruised and even richer. That's because they allow players to try their luck at different games while commuting to the office or during their lunch break.
Gamblers who get distracted by land-based casinos' constant noise also prefer their online alternatives.
Are brick-and-mortar casinos smoker-friendly?
Casinos in Michigan, Pennsylvania, Iowa, and Louisiana have ventilated areas for smokers. At the same time, those in Massachusetts, New York, Ohio, Colorado, Illinois, Maine, Maryland, South Dakota, Washington, the U.S. Virgin Islands, and Puerto Rico are smoke-free.
Time to Wrap Up
Considering all of the above differences between physical and online casinos, the latter appear to have the following advantages:
They welcome smokers and non-smokers alike
One can play from virtually anywhere within the state's limit
They offer a wider variety of games